Your ex was the one who ended things. He left you and decided it was time for you to go your separate ways. But now, all of a sudden, he acts like it was the other way around. He bad-mouths you, insults you whenever he gets the chance to, and sabotages your new life.
It's more than obvious that this man can't stand your guts. Naturally, you can't help but wonder: "Why does my ex hate me when he dumped me?" I mean, his behavior makes no sense whatsoever!
Well, if you dig a little deeper under the surface, you'll find out why he feels this way.
Why Does My Ex Hate Me When He Dumped Me?
Here are the possible reasons hidden behind your ex partner's hatred:
1. He is jealous of your new relationship
One of the first reasons why your ex-partner can't stand your guts is the fact that you've moved on too quickly. Well, at least, that's what he thinks. You two might not be together for months but for one reason or another, he thinks that it's too soon for you to start a new relationship.
Maybe he hasn't been thinking about you so much since you two broke up. However, the moment he heard that you were dating someone new, he started hating you.
This man is clearly angry because you moved on and he hasn't managed to find a healthy relationship since he left you. Nevertheless, he had a hard time processing his anger and turned it into hatred.
One thing is for sure: if your ex-boyfriend hates you, he is jealous of your new relationship. Your ex feels that this new guy in your life is making you happy and he'd die to be in his place.
2. He regrets his decision
When you ask yourself why does my ex hate me when he dumped me, you have to dig deeper to get a real answer. Trust me when I tell you that there is something hidden behind his hatred.
In your case, he most probably regrets his decision. After all this time, your ex realized he's made the mistake of his life when he broke up with you.
But of course, he wouldn't admit this, even if his life depended on it. He is probably too proud to face this fact by himself, let alone to admit it to you.
At the end of the day, his hatred actually has nothing to do with you. He doesn't hate you— he hates himself and all the wrong choices he's made.
But he knows he can't change the past: what's done is done. So, instead of blaming himself for this whole mess, it's easier for him to redirect this hatred towards you.
3. Your mutual friends chose your side
Just because your romance didn't work out, it doesn't mean that you're not allowed to hang out with your mutual friends. However, your ex-husband or boyfriend doesn't feel that way.
Whenever he finds out that they've been spending time with you, his friends get an endless rant. He accuses them of picking your side and stabbing him in the back.
Once again, his feelings have nothing to do with you. Your ex obviously expected everyone to take his side and abandon you the same way he did.
Maybe these people didn't even choose sides. They just hoped to remain friends with both of you but he didn't allow it. This is especially true if these are the people he introduced you to.
Or they realized what he did to you and don't want to be friends with a man like that. Either way, it's clear that your ex wants you to be all alone, now that you've lost him.
4. The break-up is your fault
When there is a break-up, we all like to see ourselves as the good guys of the story— especially if we're the ones being dumped. However, the truth is frequently different. Guess what: just because your ex was the one to walk away, it doesn't mean that he is guilty for ending your relationship.
I know this is a hard pill to swallow but there is a great chance that your actions caused the break-up; he was just the one who put a final stop to your romance.
Basically, your ex hates you because you broke his heart. He can't seem to forget all the bad things you did to him and he finds you responsible for the end of your relationship.
Of course, this doesn't necessarily mean that he's right. This might just be his perception of things and his version of reality.
But at the end of the day, you shouldn't rack your brain about this. He decided that you're the evil ex-girlfriend and things will stay that way, no matter what you do.
5. He can't forgive you
Whether you like to admit it or not, you're the one who made your ex hate you. It only appears that he lets go of your relationship but the truth is that he is still bothered by everything that went on between you two.
Even though he left you, he is still holding grudges over the things you did to him. There is obviously something he can't forgive you for.
Is it the awful heartbreak you've put him through? (Yes, dumpers get their hearts broken as well.) Is it the fact that you failed to give him the first place in your life?
Did you cheat on him while you were together? Maybe you got caught but he deliberately chose not to tell you anything about it.
It can be something that happened last week or last year. It can be something you find completely irrelevant to your relationship but it obviously hurt him and he can't forget it.
6. You betrayed his trust
Here's one thing you must know about post-breakup behavior: just because you're no longer in a romantic relationship with someone, it doesn't mean that it's okay for you to betray their trust.
You can't go around telling your boyfriend's secrets and if you do, that makes you a bad person.
However, that's exactly what you did. You were probably angry about the way he left you and you shared everything you know about him with the world.
It doesn't matter if you've only confined to your best friend— somehow, your words got to him.
Or you suddenly became friends with his arch enemies. Maybe you started hanging out with some guys you both "hated" while you were together or even worse, you started dating someone who is off-limits, such as his BFF.
Technically, you didn't do anything wrong— you didn't cheat on him. But deep down, you know you've violated the post-break-up moral code and that's why he can't stand you!
7. You're badmouthing him
Why does my ex hate me when he dumped me? Before I answer this question, let me ask you this: Have you been badmouthing him since you two broke up?
I know you're going through a tough heartbreak. You probably hate him as well for the way he walked away from you.
Please don't go around telling people: "My ex boyfriend is a piece of trash," and stuff like that! It's one thing if your best friend is the only one hearing these rants.
However, if you're talking bad things about him to your mutual friends, he will find out about it!
Besides, you're not talking trash about him only— you're embarrassing yourself as well. Don't forget that this man was your choice— it's not like somebody forced you to be with him.
No matter what he did to you, always do your best to keep your dignity. This way, it only looks like you're more focused on him than on your own life and that equals desperation.
8. He realized what he lost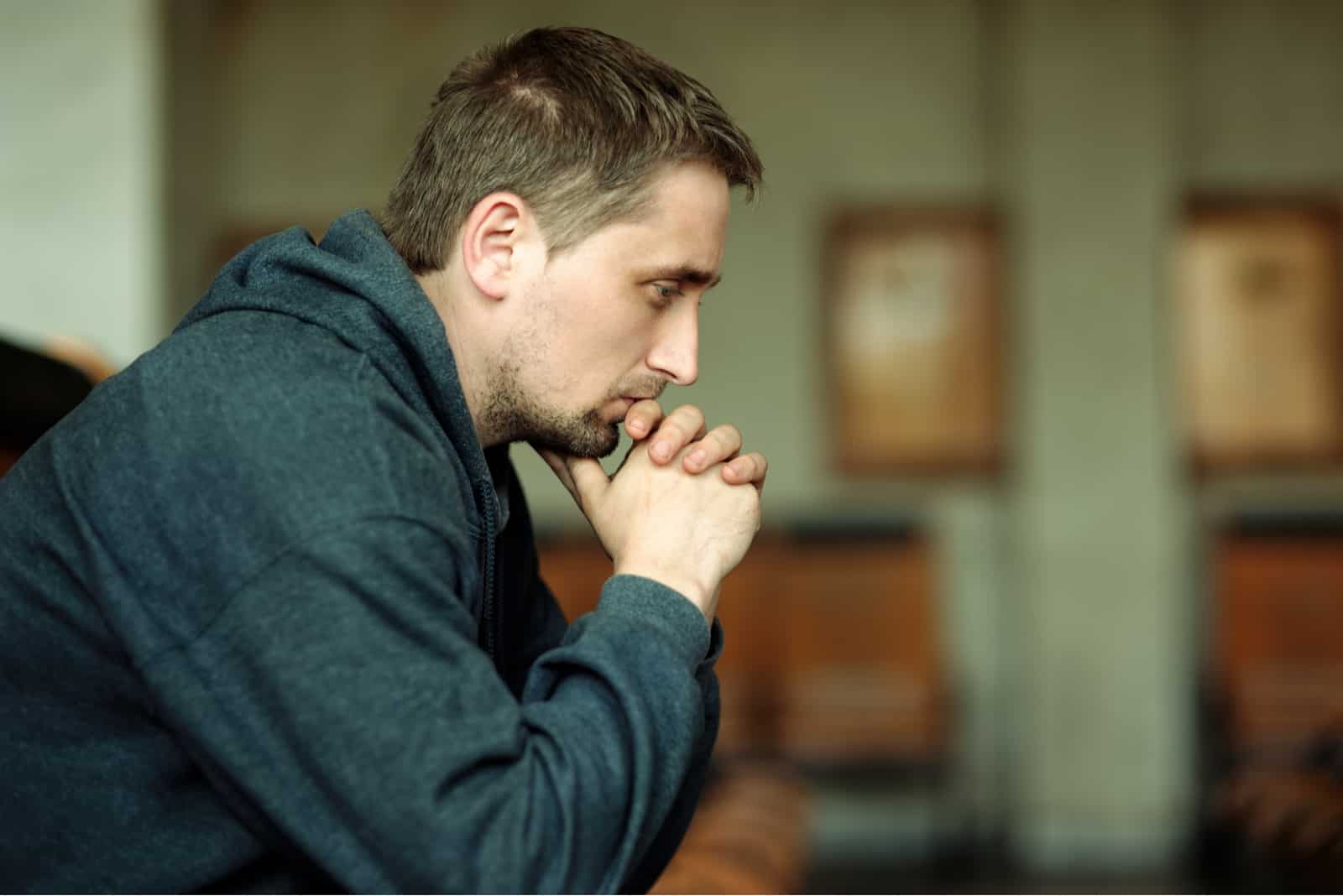 A lot of men have to feel your absence to learn to appreciate your presence. It's like they're doomed or something, haha.
I mean, we're talking about a man who never appreciated you while he had you around. Instead of treating you the way you deserved, he acted as if you were replaceable.
But now, when he realized that you're one of a kind, everything changed.
I know what you must think— you'd expect him to beg for you to come back. Instead, he acts as if he hates you.
Where is the logic there? Well, let me explain to you how things work here.
This man actually hates the fact that he realized what he lost. He keeps on searching for you in other women but he finally realized that you're nowhere to be found.
At the end of the day, he knows that he can't have you back. His pride doesn't let him beg you for forgiveness so he chooses to hate you instead!
9. You stopped loving him
There is one thing your ex-partner will never forgive you for: the fact that you stopped loving him. It doesn't matter if he still has feelings for you or not— deep down, this man expects you to spend the rest of your life grieving the end of your relationship.
Even if you get into a new relationship, he expects to remain in your heart forever. He hopes that you'll remember him when you're old and wrinkled and always think of him as the love of your life.
What happens when his dreams burst like a bubble? What happens when he understands that this scenario is unlikely to happen and that you've already stopped loving him?
Well, this realization destroys his fragile ego. Instead of being happy that you two broke things off like two adults, he chooses to hate you.
I mean, how did you have the decency to erase him from your heart? Of course, he somehow disregards the fact that he was the one who dumped you!
On the other hand, if you spent all of this time trying to get your ex back, that would probably satisfy his ego. Luckily for you, that didn't happen!
10. He is jealous of you
Remember how I told you that your ex is jealous of your new relationship, when you asked me: "Why did my ex hate me when he dumped me?" the first time? Well, there is more than one way for this man to be jealous.
Sometimes, your ex will be jealous of everything you accomplished since he left you. Or should I say envious?
Either way, this guy clearly expected for your life to be over the moment he walked away from you. He didn't expect for you to go back to track so soon after the break-up.
However, that's exactly what you did. You didn't lament over your sad destiny and you didn't beg him to take you back.
You took your own life back into your hands and you started working on yourself.
You look better than ever. You got a new, better job, you've hit the gym, you're traveling and you've finally started enjoying life.
What about him? Well, he's still a sorry piece of garbage he's always been.
You're clearly more successful than him and he hates you because of it.
11. Your social media behavior
Are you still friends with your ex on social media? If not, check whether he's following you from a Finsta or another fake account.
If this guy sees you having the time of your life all over your social media, that may be the reason behind his hatred. I mean, he broke up with you and you posted a hot selfie the very next day. Or even worse, you're posting new men all the time.
But what did he expect? I suppose he hoped that you'll be posting sad songs and nostalgic quotes so all of your subscribers and followers know that you're heartbroken.
Another thing that might bother him are your status updates in which you talk trash about him. You're probably not tagging him or even naming him but you keep on posting quotes about a shitty ex.
Or he just hates you because you blocked him and he can't see your posts anymore.
12. You went no contact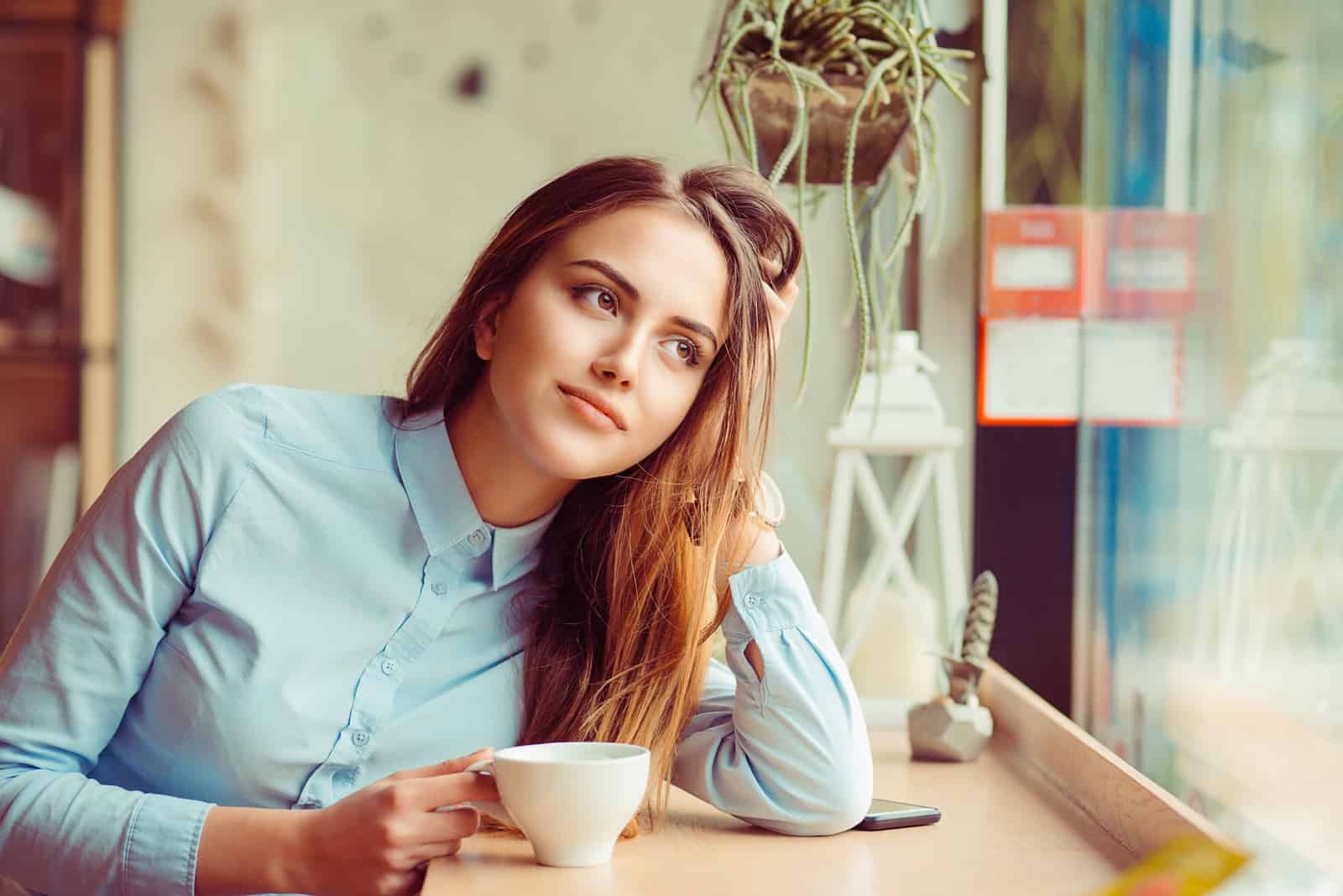 Why does my ex hate me when he dumped me? Well, if you went no contact right after the break-up, there is your answer.
You're not replying to his phone calls and text messages. You've stopped showing up at places where you could run into him.
You wished him good luck in life and that was about it. He knows nothing about you and it looks like you've really put a stop to this relationship.
But the best part is that this is not some kind of a mind game you try to play to get your ex back. You really want to leave him in the past, where he belongs— that's why you cut all ties.
It looks like you did exactly what he wanted you to do— you left him alone and you disappeared from his life. So, what is he upset about now?
13. He still loves you
You have to be aware of one thing: hatred and love are actually quite similar. To be exact, they're two sides of the same coin.
Basically, what I'm trying to tell you is that, if your ex hates you, it means that in some twisted way, he still loves you. Hate is not the opposite of love – indifference is.
This man is overwhelmed with toxic masculinity and he has a hard time admitting that he still has feelings for you, especially since he was the one to break things off.
So, it's easier for him to transform all of his love (especially if he knows it has become one-sided) into anger and hatred.
If you hope to get your ex back, trust me you still have a chance. On the other hand, if he is indifferent, it means that he's really over you.
As long as he hates you, it means you're present in his heart. It means he is still thinking of you and wasting energy on you.
How do you tell if your ex hates you?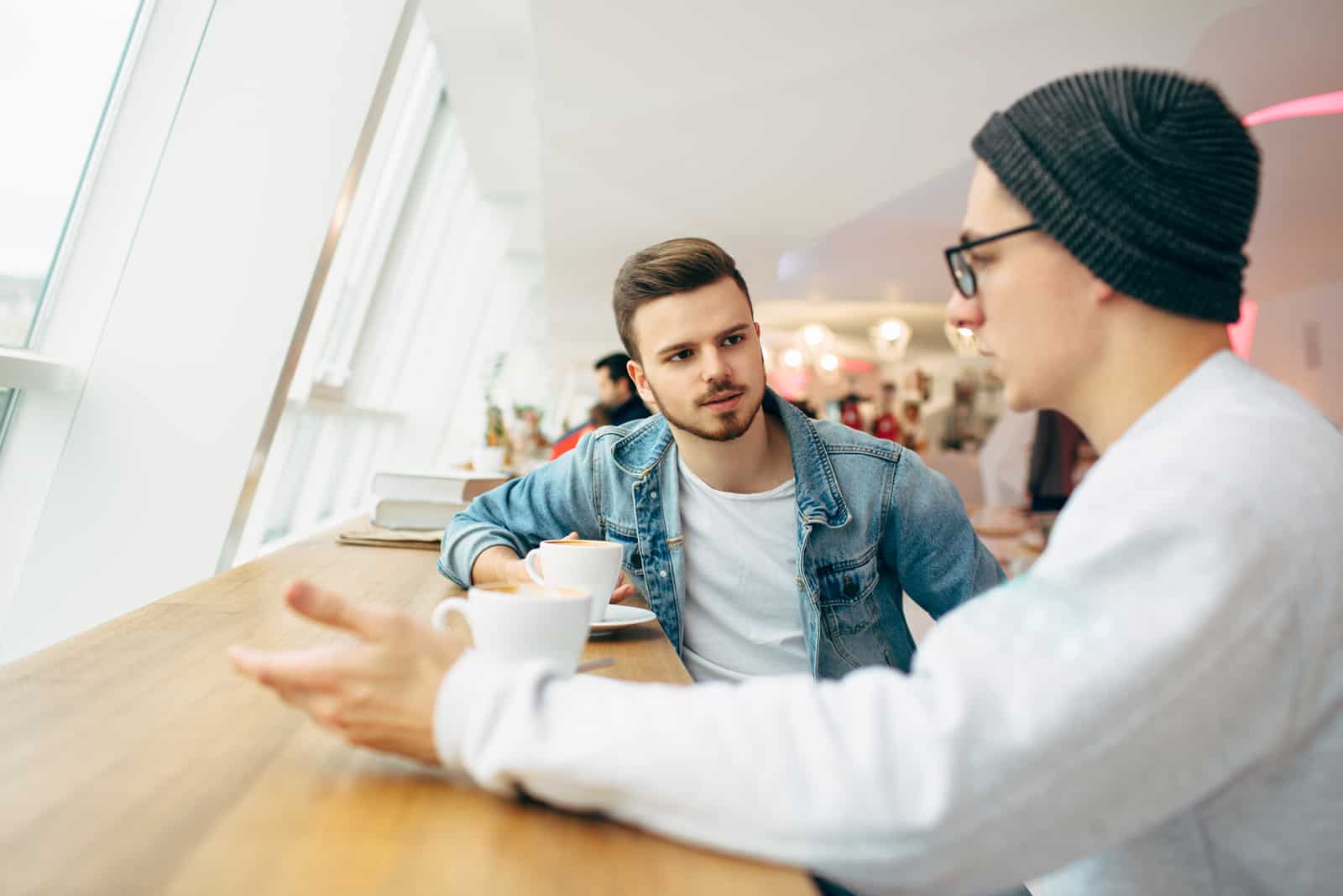 If your ex-husband or ex-boyfriend talks trash about you, tries to "steal" your best friends and turn them against you, and uses every chance he gets to insult you, one thing is for sure: he hates your guts. But sadly, things don't end here.
Whenever you two accidentally meet, he gives you nasty looks. He is trying hard to humiliate and embarrass you and he even tells people that he hates you.
Even though you went no contact, he keeps on sending you insulting text messages. Even when you ask him something (for example, if you want to take your stuff back), he is always rude.
This man revealed your darkest secrets to the entire world. He argues with your mutual friends whenever they hang out with you and he posts angry status updates all over his social media accounts.
If you can relate your ex-partner to most of these things, there is no room for doubts: he is your number one hater!
What does it mean if you hate your ex?
Hating your ex is a clear sign that you still have feelings for him. I hate to break it to you but this means that you haven't moved on.
I mean, he is still present in your thoughts. The same way your love for him consumed you, this overwhelming hatred now does the same.
You keep thinking about all the ways he broke your heart. Thoughts of revenge keep you up at night and all you want is to make him suffer.
Look, I'm not here to judge you. You have your reasons to feel this way and I bet this man deserves you to hate him.
However, trust me when I tell you that hatred won't bring you anything good. Besides, it's a negative emotion that doesn't affect him in any way possible.
But on the other hand, it does infect you. It's a poison that makes you a bad, toxic person. A poison that doesn't let you move on with your life the way you should.
That's why it's crucial for you to do your best to get rid of this horrible feeling of hatred. I know that this is easier said than done but please, find the strength in your heart to stop hating him!
To Wrap Up:
The next time you ask yourself why does my ex hate me when he dumped me, remember that hatred is a sign of failure. You must wonder: "Why is my ex angry at me if I didn't do anything to hurt him?"
First of all, keep in mind that it is a sign of weakness. He clearly doesn't have the courage to face his true emotions and to accept that he's made a mistake by leaving you.
Also, if he really moved on and if he is happy, he wouldn't have had the time or the energy to think about you, let alone to waste so much energy on hating you.
Basically, what I'm trying to tell you is to take his hatred as a compliment. It is a clear sign that you're still extremely important to this man!