It's no secret that we, as beauty enthusiasts, adore face masks. With a wide range of options available, including sheet masks, clay masks, and overnight masks, there's a perfect mask for every occasion. The question is, when is the best time to apply a face mask? Well, the simple answer is anytime, anywhere! However, there are a few instances where it might not be suitable (like wearing a clay mask to work). To discover everything you need to know about face masks, keep reading.
Why Should You Use Face Masks?
Face masks are incredible because they cater to various skin concerns and needs. Whether you're looking for a serum-enhanced mask, an oil-absorbing charcoal mask, or a detoxifying clay mask, there's a mask out there for everyone. And besides the skincare benefits, face masks provide a relaxing, at-home spa experience. There's nothing quite like taking time for yourself and indulging in a face mask.
The Different Types of Face Masks
Clay Face Masks
Clay masks, with ingredients like bentonite and kaolin, are a timeless skincare staple. They effectively remove excess oil, purify pores, and promote a healthy-looking glow. The SkinCeuticals Clarifying Clay Mask is an excellent example. Specifically formulated for acne-prone skin, it combines a hydroxy acid blend, kaolin, and bentonite to clear out pores, eliminate excess oil, and exfoliate the skin. The addition of aloe and chamomile ensures soothing and comforting effects.
Charcoal Face Masks
Charcoal masks are excellent for detoxifying the skin's surface, acting as a magnet to attract dirt and impurities. They work well for all skin types, providing a radiant-looking glow. One of our favorites is the Freeman Polishing Charcoal + Black Sugar Gel Mask + Scrub. Enriched with activated charcoal, it purifies the skin without overdrying while black sugar exfoliates.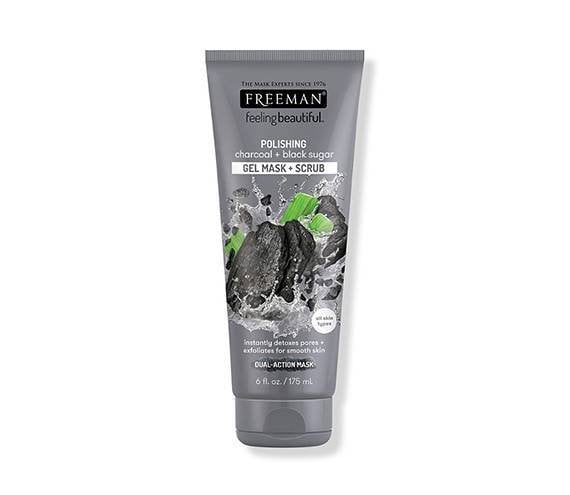 Sheet Masks
Sheet masks offer a hassle-free solution, as they don't require rinsing. These masks are soaked in beneficial serums that deliver a high concentration of potent ingredients in one application. The YSL Beauty Or Rouge Regenerating Sheet Mask is a luxurious option with a dual-layer formula designed for hydration and nourishment.
Overnight Face Masks
Overnight masks are a perfect way to enhance your beauty sleep. Applied before bed and left on throughout the night, these masks work during your skin's regeneration process. The Kiehl's Ultra Facial Overnight Hydrating Mask is a superb choice. Infused with 10.5% squalane, it intensely hydrates the skin, leaving it soft, supple, moisturized, and refreshed by morning.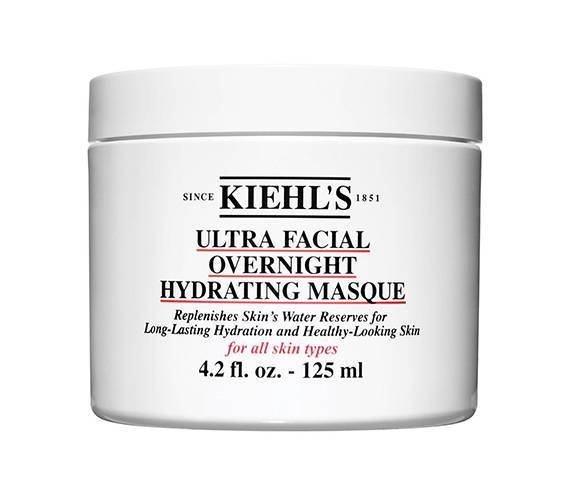 The Best Times to Reach for a Face Mask
During Your at-Home Spa Day
Don't forget to include a face mask the next time you treat yourself to an at-home spa day. Apply your favorite face mask, light a candle, and experience extreme relaxation.
While Binge-Watching Your New Favorite Show
Make your binge-watching sessions even better by applying a hydrating face mask. It's multitasking at its finest, reviving dry skin while you enjoy your favorite show.
During Your Meditation Practice
Relax your skin and your mind simultaneously by using a facial mask during your meditation practice. Choose an aromatic mask that can provide hydration, radiance, and the perfect mindset for your meditation session.
While Soaking in a Bubble Bath
Upgrade your bubble bath experience by incorporating a deep cleansing clay mask. It will draw out impurities and promote gorgeous-looking skin while you unwind.
When Drinking a Glass of Wine
End your work week with a glass of red wine and a face mask. Give it a try and thank us later for this divine combination.
During a Flight
Dry cabin air during flights can cause your skin to become dehydrated. Ask any major celebrity for their in-flight skincare tips, and they'll likely recommend using a face mask. Pack a hydrating mask in your carry-on and apply it to soothe your skin from the effects of dry air and protective masks. Your complexion will appear fresh and supple upon landing.
After a Flight
After your flight, don't forget to apply a face mask. Dry air on planes can wreak havoc on your skin, so upping the hydration ante post-flight ensures your skin looks and feels its best.
After Time in the Sun
Even when cautious about sun exposure, your skin may still feel tight, dry, and uncomfortable. For hydration and relief, reach for a cooling gel face mask, ideally formulated with aloe vera.
Before a Night Out
Prepare your skin for a night out by applying a face mask at least an hour before getting ready. Certain masks can make your skin appear refreshed, renewed, and ready for makeup application.
The Day After a Night Out
If you've fallen asleep with your makeup on after a night out, give yourself and your skin some much-needed rest and recovery. Hydrating face masks offer a moisture boost and a natural-looking glow.
When You're Stressed
Stress can take a toll on your skin, so why not treat it to a facial mask? Choose a mask with an aromatherapy-inspired scent to help you relax your mind and your complexion.
While You're Painting Your Nails
Indulge in a moment of relaxation by turning on some music, painting your nails, and letting a face mask work its magic. It's the perfect way to unwind and take care of your skin simultaneously.
While You're at Work
If you work from home and have some uninterrupted time, consider applying a face mask while tackling your tasks. Let a sheet mask absorb into your skin as you check off items on your to-do list, giving you a sense of accomplishment.
Before Bed
Prepare your skin for a restful slumber by applying a face mask right before slipping into the sheets. Alternatively, reach for an overnight mask that will refresh your skin while you sleep.